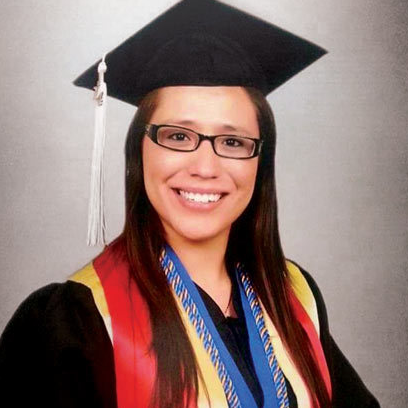 Ana G. Tapia Memorial Scholarship
The Ana Tapia Memorial Scholarship Fund was established in 2015 to honor the life of Ana Tapia. Ana was a first year graduate student in the Master of Public Health Program at Fresno State. She died Friday, Nov. 7, 2014 in a car accident on Highway 99 in Fresno. Ana was 22 years old and earned a bachelor of science degree in Public Health, with an option in Community Health in May 2014, graduating Magna Cum Laude. She was a 2014 Undergraduate Dean's Medalist nominee for the Division of Student Affairs.
After graduation, Ana became an intern at the Central Valley Health Policy Institute, where she was actively involved in a variety of projects that catered to the underserved population. As an undergraduate, Ana was an ambassador for the Education and Leadership Foundation, providing college-related assistance to high school seniors from low-income families. She was also a peer mentor in Fresno State's Educational Opportunity Program (EOP), where she provided mentoring services to first-generation, low-income and educationally disadvantaged students on campus.
Ana was witty and humble and loved to learn. She graduated from Fowler High School and was compassionate and well-liked by her classmates. She came from a noble-hard-working family, who she loved above all else.