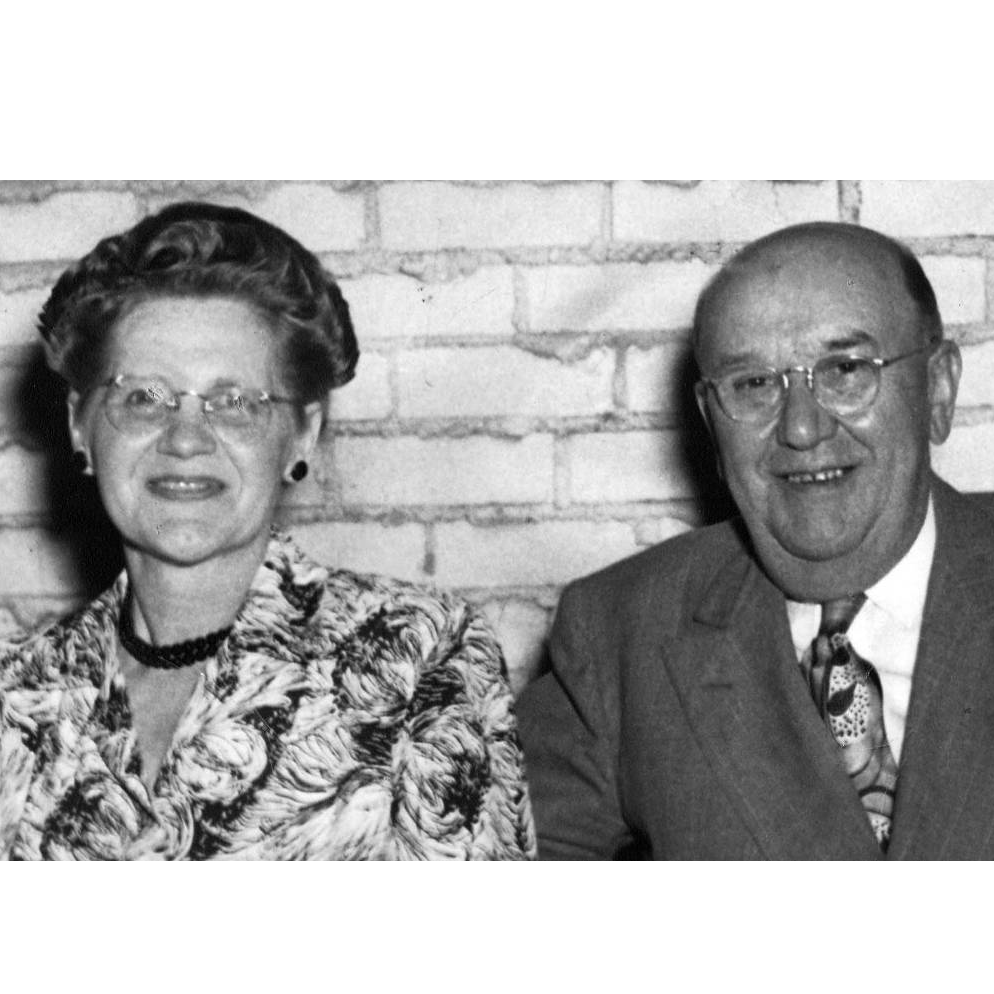 Hans L. Beck and Anna Beck Scholarship
The Hans L. Beck and Anna Beck Scholarship at Fresno State, was named in honor of Hans Larsen Beck and his wife, Anna Marie Nielsen Beck, and established in 2008.
Mr. Beck was born near Kolding, Denmark, in 1883. He came to Fresno at age 14 and worked on family farms until he joined the Danish Creamery Association two years later. As soon as he arrived in the United States he commenced classes in the English language and became a very proud citizen in 1912. Mr. Beck's talents were recognized and he soon became the Butter Maker at the Danish Creamery. He excelled in this position, winning many first prizes at the California State Fair and awards from the University of California at Davis. Having a Master Butter Maker allowed the Association to use these credits on their butter cartons. Mr. Beck's success and intelligence earned him the position as Assistant Manager and, in 1941, he was named the General Manager of the entire organization. Always a forward-looking individual, Mr. Beck was instrumental in installing state-of-the-art stainless steel churns and drying machines for powdered milk. He was the inspiration and developer of the canned milk operation in Chowchilla; during World War II, canned milk played a large role in the war effort. Upon his retirement in 1955, the local union awarded Mr. Beck with testimonials to thank him for his cooperation as, due to his skills as a negotiator and arbitrator, the company and the union worked together harmoniously during his tenure. Mr. Beck was an active member of the Rotary Club, and the Fresno Farm Bureau, and was a director of the Challenge Cream and Butter Association. Hans Beck passed away in 1963.
Mrs. Beck was born near Aarhus, Denmark, in 1895. She arrived in Fresno in 1913 and she married Hans Beck in 1918. They had three children, two grandchildren, and one great-grandchild who was born after their demise. Mrs. Beck was a devoted wife and the love she extended to her family had no limits. Anna Beck passed away in 1972.
The Becks lived their entire adult lives in Fresno and spent much of their leisure time cultivating a large and beautiful garden full of fruit and flowers. They always supported education, as they knew the future depends on a well-educated populace. They would be delighted to know that, in their honor, many students from both the United States and from other countries will be provided the necessary skills to promote a better world.