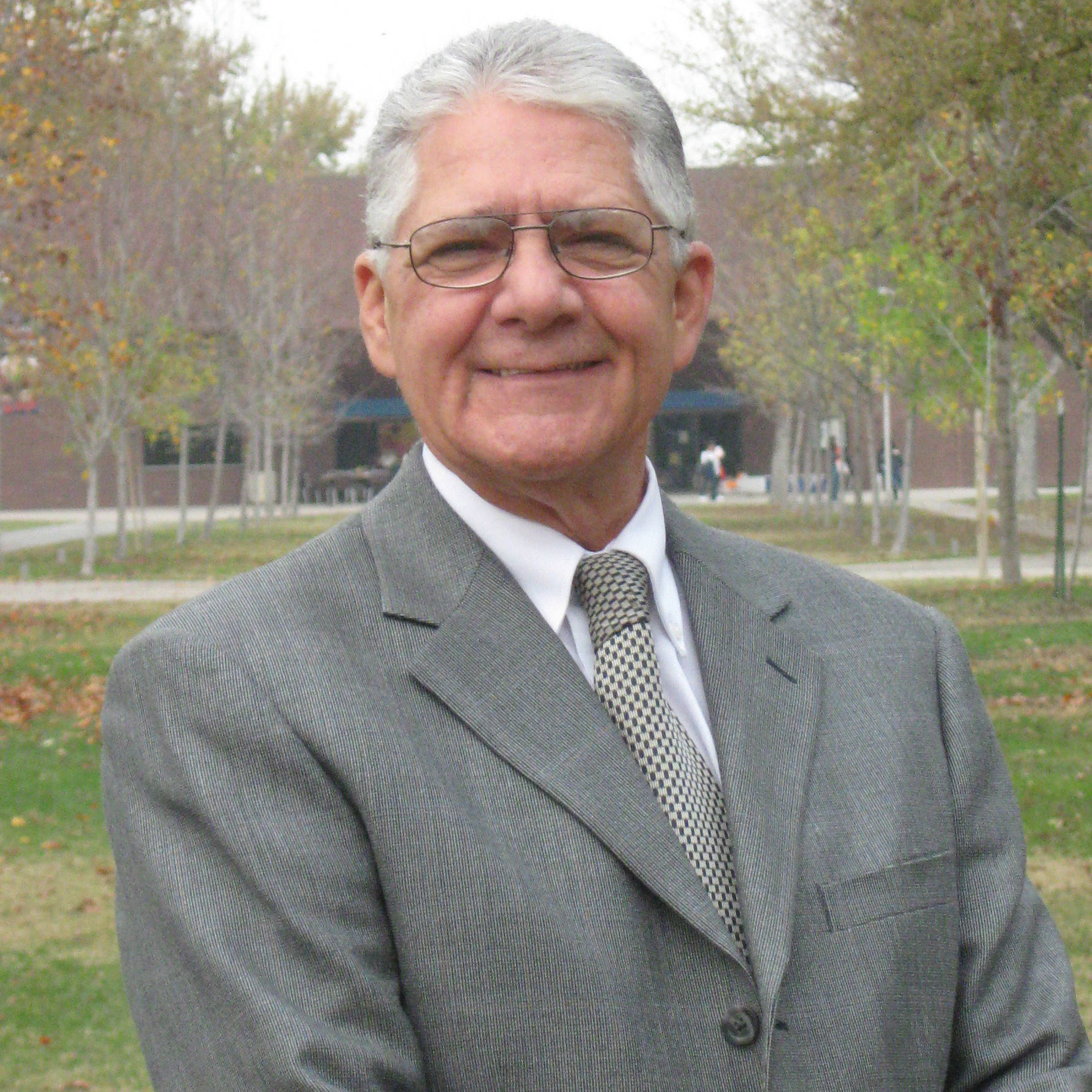 Paul DeRuosi Memorial Community Service Scholarship
This award was conceived in 2017 to memorialize an exceptional Fresno State alumnus and employee, Paul DeRuosi, who selflessly and with great distinction dedicated over thirty years to serving the students of Fresno State.
Paul was born and raised in Fresno and graduated from Mclane High School in 1966. He was a member of the United States Marine Corps reserve. Paul was also a first generation college graduate, receiving his Bachelor of Arts degree in Correctional Criminology from Fresno State in 1972, then his Masters of Arts degree in Counseling in 1984. Paul was recognized as Employee of the Year at Fresno State and received the very prestigious Top Dog Alumni Award for Student Affairs in 2016 awarded by the Fresno State Alumni Association.
After working for the County of Fresno for several years, he was hired at Fresno State as a counselor/internship coordinator in Career Services. Subsequently, Paul was named the Director of the Fresno State Scholarship Office. In that position, he pursued his true passion of helping students by effectively administering the university's scholarship program in a manner consistent with the highest ethical standards. Accordingly, Paul was highly respected among his colleagues. Paul understood the transformative effect that a college education could have on the life of an individual. He considered it his mission to dedicate nothing less than his absolute best efforts to assisting students in obtaining the scholarship assistance they needed in order to attend Fresno State. Paul often spoke of how satisfying it felt to help students in this manner. Paul not only administered Fresno State's scholarship office, but he was one of Fresno State's most successful fundraising professionals. Paul believed in both building relationships with donors and maintaining those relationships over time. That, coupled with Paul's talent for helping donors understand the impact their gifts would have on the lives of Fresno State students, directly caused many donors to repeatedly make gifts benefiting Fresno State.
Paul DeRuosi was instrumental in establishing the Community Service Scholarship Program in 1990 with the help of a $10,000 gift from Marc and Marjorie Radin. They had an idea for students to develop career related skills through work experiences where they might also develop a passion for serving others. Since its establishment, this program has placed thousands of students who have given over two hundred thousand of hours in service. This program has been duplicated at other campuses throughout California and was recognized by the Council for Advancement and Support of Higher Education with a Gold Medal of Excellence award.
Paul continued to work as a development officer in the Division of Student Affairs until his retirement in 2010. As a Fresno State graduate and a long-time employee,Paul loved Fresno State.Through generous donations from family and friends this scholarship was made possible. This scholarship serves as a loving and fitting tribute to the outstanding man Paul was and serves to continue his passion in helping Fresno State students achieve their dreams.